Welcome to Hey Zhou! Here's post number two.
If you're new, read the intro post to get a feel for what this blog is about.
Current status: Maddie and I are currently sitting at 40,000 feet, on a plane traveling a little over 560 mph, with an hour and a half left to go until we arrive at our first destination (destinAsian?) in Singapore. We've watched three movies apiece (she watched Ralph Breaks the Internet and I watched Crazy Rich Asians, and we both watched Ant Man and The Wasp and Avengers: Infinity War together - we've officially caught up on our Avengers Movie Marathon!), I think I ate three extra turkey sandwiches provided by the gracious flight attendants, and have slept seven or eight hours of the total 17 hour journey. We are ready to hit the ground running in Singapore, where our flight will land at 6:45am, after almost seventeen hours of travel. We hope, at least!
United Arlines has nifty displays that tell you how fast you're going,
and at what altitude, most likely to quell the "are we there yet?" question
Feeling all cooped up in a big metal bird (or big carbon fiber bird, in this case, as it's a Boeing 787 Dreamliner we're flying in), I couldn't help but pine for a time not too long ago when some friends and I had the chance to go bike camping just a little outside of town - the last little adventure before finishing finals, driving all day to Los Angeles, taking care of all the last-minute trip details, and then departing for our study abroad trips.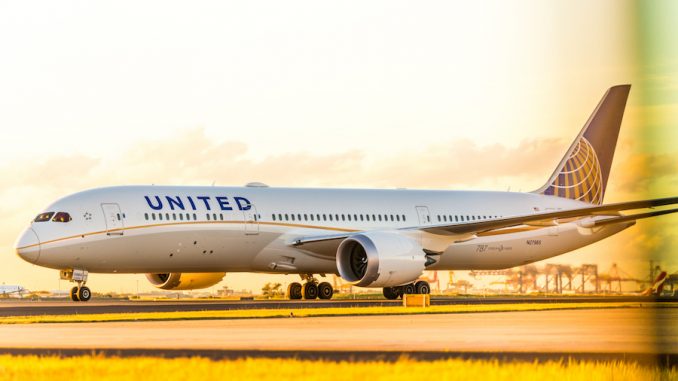 Boeing 787 Dreamliner - not my photo but I'm into the expired film look.
I say "trips" instead of "trip" singular because there are actually two different itineraries going on for us…
Maddie is with a group of students from her MBA program, traveling to eight different countries over about three weeks. I
am fortunate to be able to visit three countries with her before meeting up with one of my professors and a few of my peers in Beijing, China, and then embarking on a
six-week manufacturing internship in Taiwan.
The food cart just bumped my elbow as it rolled by my aisle seat with the airline's breakfast food options (eggs and peach french toast are the two choices…look forward to my report at the end), which reminds me that I have another place on my mind at the moment. The Bonneville Shoreline Trail (BST). It's a trail in Utah that runs (mostly without interruption) from Spanish Fork, most of the way up to Ogden, which I think is somewhere around 120 miles all put together, on dirt. It follows the shoreline of the ancient Lake Bonneville, which, in prehistoric times, covered much of Utah, Idaho, Wyoming, and probably another state or two which I'm forgetting from my geography classes.
Meetup at PBC
I put out the call that I was looking to get in one good bikepacking trip before leaving town, and my friends and coworkers at Provo Bicycle Collective did not disappoint. Around 6pm on Friday, I met up at PBC with Austin, David, Jamison, Sam, and Zach.
The six of us left the shop, headed south through town, and turned east to meet up with the BST
at the Slate Canyon trailhead. On our way, with most of our bikes loaded up with frame bags and panniers, we hit the singletrack jump line, more accurately a pump track, I would say, which was fun (
of the type II fashion
) to try to ride on fully loaded bikes.
Thanks Sam for these rad B+W film photos!
One steep but short climb later, we were at the Slate Canyon trailhead. Already having climbed up significantly over town, we paused for a few moments to take some photos of our bikes and assess how far we'd go on the trail to find a campsite. My friend and coworker Kai had planned to join us at the trailhead, but after about 10 minutes of photos and bike checks, we were growing restless and headed off down the trail. BST has a few rocky sections, but for the most part, it's a mix of fast and flow-y gravel and hardpack.
Zach was a champ despite his narrow tires.
The trail began in earnest and we rode along swiftly.
My bike
had the
biggest tires
of the day (29x2.25") with a nice knobby tread, so I was able to float over a lot of the deeper stuff. I think we were all taken aback by how well Zach did - he worked the trail with 32mm wide slick tires the whole way, and a low gear of 42x26 I believe, neither of which are very suitable for mountain biking, but he didn't let that faze him. Jamison and David were also on relatively narrow and slick tires, but did great, too. Austin had the most experience with the BST and was pushing the pace along nicely.
Getting rad on the Riv!
We rode by one spot to camp, with a few grassy spots alongside the trail and a nice fire ring, but because it lacked good spots to string up a hammock, and we still had daylight, we decided to press on. A short while later, Sam was cruising along with the group, when his chain broke, midway up a rather steep and rock-filled pitch. Everyone stopped to take a break and get some water - we had been riding hard. Sam is a resourceful fellow though, and was midway through a repair with his chain tool when I got a call from Kai, who was at the Slate Canyon trailhead and was wondering where we were. We arranged to turn around and meet him at the spot we'd ridden by earlier.
On our way back down the steep pitch, we had some fun taking photos in turn and generally enjoying the turns we'd earned. We rolled back into the would-be campsite just in time to spot Kai coming up the other side of the trail. In short order, we had a couple of tents pitched, along with a few hammocks strung from what suitable foliage we could find. Firewood was scarce but we gathered up what deadfall we could find, and the help of my trusty hatchet, some newspaper, and Kai's lighter, we were ablaze.
Zach brought a compact telescoping didgeridoo he'd made out of carbon fiber.
As night fell, we gathered around the fire. With incredible forethought, Sam had brought Abuelita - which is amazing tasting hot chocolate from Mexico - and had several portions to share. Jamison had brought hot dogs for everyone to enjoy, while Kai and Austin had some cheese and some beef jerky to share. I had some extra mi goreng noodles I was trying to get used up before leaving on the trip, so with all the food we'd brought together, it was quite a nice meal.
Austin and David had to head back, so after bidding them goodbye, the rest of us got settled in Kai's tent, where we played crazy Uno (the winner of each hand gets to decide a new rule or modification to add to the game!) and watched a documentary about the history of mountain biking called Klunkerz. We got about two thirds of the way through the documentary before deciding to call it a night - I crawled out of Kai's tent and into mine, where a fitful night's sleep awaited me.
I awoke around 7am to find that most everyone else had packed up and was ready to head out. I said goodbye to Jamison, Kai, and Sam, and after that, Zach and I took a few extra minutes to pack down my tent. I set up my old Svea WWII surplus alcohol stove and got to warming up some water for some oatmeal and some hot chocolate. After breakfast and a final check to make sure everything was packed, we listened to a take on
Human Nature by the Vijay Iyer Trio
and cruised down the BST back into town. On our way, we stopped by
the castle on the state hospital grounds, a hidden gem in Provo.
Old reliable stove with rocks propping up my cookset.
Need to make a proper pot stand with the water jet soon.
I had left a breakfast burrito at the shop when we'd met there the night before, so I had a good quality second breakfast waiting for me when we arrived. Tragically, Zach's left crank arm on his bike gave up the ghost, a victim to the BST, so he left it locked out front and hoofed it home. Austin met me at PBC to do a little more riding later that morning. All told, it was an excellent way to finish out my time riding in Provo, and I'm stoked to get some more bikepacking in with those fellows in the fall when I return.
We are minutes away from landing here in Singapore - the next Hey Zhou post will be a world away for most of you readers. In the meantime, the peach french toast was delicious, and even came with some apple sausage and fresh fruit. I hope to bring some interesting updates for you - let me know in the comments if there is a food I should try, a particular sight to see, or if you just want to go ride the BST with me sometime down the road st:)
Happy trails, see you in a few.
Edit: I left my MacBook charger on the airplane so I am finishing up the edits on this post on Maddie's laptop. I have been awake for a very long time - we walked over 10 miles around Singapore today! I'm very stoked to describe what we've seen so far. This is truly an amazing place and I look forward to learning more about it over the next few days. P.S. thanks Darrin for the amazing food recommendations and for turning me to a place where I can find a new charger!! It's nearly Sunday morning now and I am happy to share this with you but am very tired so I am going to bed!
Here's a few bonus pics: